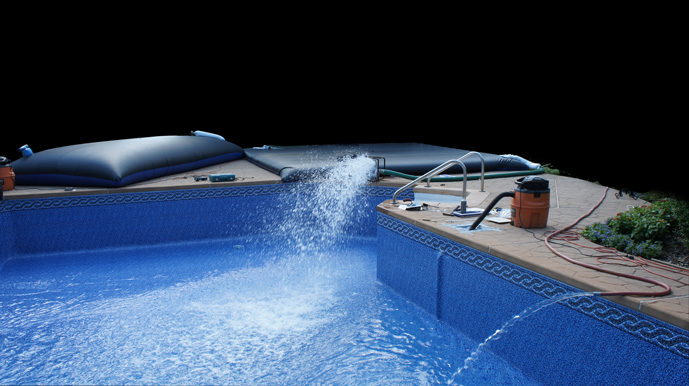 Kayden Manufacturing, Inc. brings you the Pool Bladder™.
Developed for the pool professional, the Pool Bladder™ is a simple to use, high capacity, temporary water storage unit.  Use these ultra-portable units when doing a liner change or anytime a pool needs to be drained for maintenance.
Click here to see how owning a Pool Bladder ™ will save you money.